We had a crazy but fun day. Yes, the twins are now 4 years old. Schools had a 2-hour delay due to the snow, but we were still able to keep our existing plans. The only added issue this created was it made things a bit more insane this morning as I had to start heading out to birthday parties almost as soon as Simon's bus picked him up from school.
So, here's a post of pictures. I hope you enjoy this visual summary of the celebration.
Their birthday cakes -- Rachel is the cat and Simon is the turtle. One day I'll have to remember to write the story of how we determined their mascots.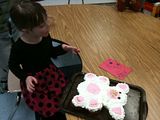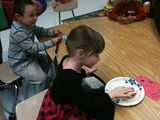 Rachel's school party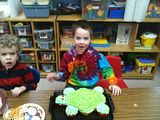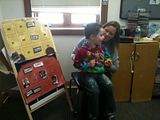 Simon's school party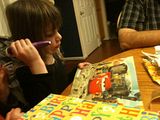 Family celebration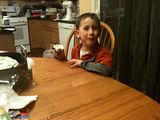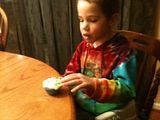 Kids enjoying their cake